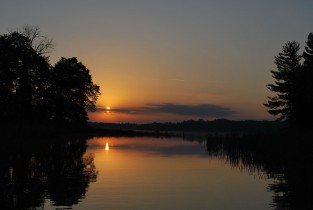 For Reservations Please Call 1-218-652-3821 or email us at relax@royalstarrresort.com
We have 6 times a year when the rates are adjusted: Winter, Spring, Pre Summer, Summer, Late Summer and Fall.
The HIGH SEASON is our Summer Season and it is June 17, 2023 thru August 11, 2023
The first time a reservation is made, a deposit of $200 per bedroom is required to guarantee your reservation. This deposit must be sent and received within fourteen days from making a reservation. When your deposit is received, an email confirmation will be sent to you. Group rentals of 3 or more cabins may require one-half of cabin cost as the deposit, also to be sent within fourteen days. A damage deposit may also be required for a large group. Current guests wishing to secure the same cabin, same time, for the upcoming year, must leave a deposit prior to their departure. It is very possible we may have short stay openings during the summer season. So, if you can escape for a few days, give us a call, depending upon availability, you could take a mini Starr Vacation!
Guests are responsible for full payment of entire reservation.
Short Stays Could Be Available Anytime!
Short stays, with a minimum of two to three nights are welcome, if available! We know everyone cannot escape reality for an entire week! This is also a good time to experiment in cabin vacationing! A deposit of one night is required.
Cancellations
Notification needs to be given 60 days prior to your scheduled arrival date. Your deposit is not refundable if we cannot rent your cabin for the entire time. If we can rent your cabin for the entire time, your deposit will be refundable, less a $50 handling charge.
Extra People, Guests and Visitors
You are most welcome to have guests. There is a charge of $15 per person per day, for a day visitor. Overnight guests will be charged $40 per person, per night, or $195 per person, per week. This fee is based on the number of people staying in one cabin. Each cabin does have a maximum sleeping capacity and cannot be exceeded.
Kids Free!
Children age 2 and under are free all year but still count toward cabin capacity.
Rates are subject to MN Sales and Lodging Surcharge.
For safety, peace and enjoyment of all our guests, we absolutely do not allow PETS, JET SKIS, FIREWORKS, PORTABLE FIRE RINGS, RV'S, TENTS. This applies to all guests and their visitors ~~ No Exceptions
Things to bring: Kitchen and bath towels, paper towel and personal soaps. Cabins have fully equipped kitchens. Fresh linens on all beds.